Flexible online scheduling that works for your business
The most flexible online appointment scheduler that can be configured for all kinds of schedules.
Daily, weekly and monthly views of calendar
Keep separate schedule for each staff
Multiple schedules with effective dates
Appointment in 10,15,20,30.....minutes increments
And many more.....
Easily bill for your services and take online payments.
You do need to get paid for the appointments. SimplifyThis comes with integrated features for billing, taking payments, and managing account balances. Why use and pay for two systems where one does the job!
Easily create and send customizable invoices over email
Take online payments using Stripe or Paypal
Track individual and family accounts with complete history
Automatically invoice your clients on weekly / monthly / quarterly(and more) cycles for all the recurring or one time charges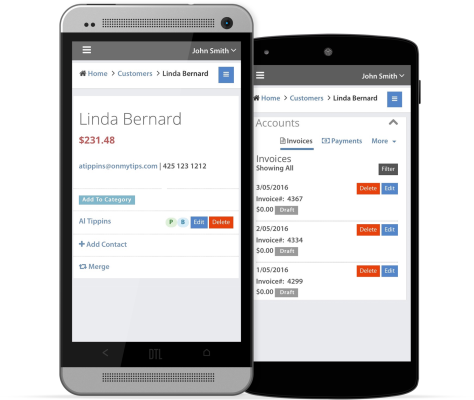 Manage your business from anywhere, anytime.
You can access SimplifyThis from your phones and tablets. Full feature apps are available for Anroid devices and iPhones.
SimplifyThis puts your office in your palm so that you are not tied to your computer. Check your schedule, book appointments, view clients details, and charge for your services - all from your iPhone or Android phones.
Booking for classes, courses, events and workshops
Do you offer group lessons or classes? SimplifyThis also provides capability to take online booking for classes, courses, events, and group lessons. You can create your class schedule, specify the size of classes and publish it online.
Clients can register (and pay) for classes online, you control the class size
Automatic reminders for upcoming classes
Flexible class scheduling - add sessions whenever you like
Easy tracking of attendance and no-shows
Email confirmations and reminders
A gentle reminder goes a long way in ensuring that your clients show up for their appointments, on time. SimplifyThis automates the process of reminding your clients so that you don't have to work phones or type emails.
Automated appointment confirmation emails
2 Reminder emails - you decide the frequencies
Customizable email template
Confirmation and reminder for classes
Send reminders for any booking with a single click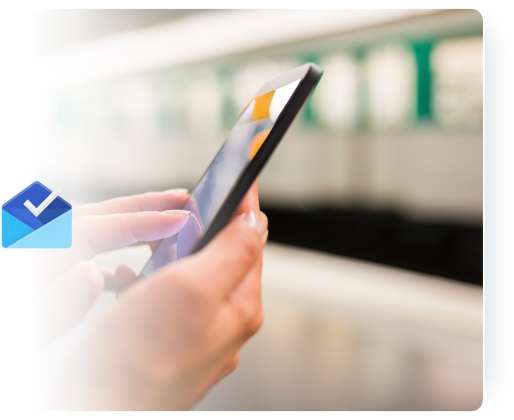 Sync with Google Calendar
In a connected world, your apps need to be connected as well. If you have been using Google calendar, SimplifyThis will easily sync with it. Since other calendar programs like iCal or Outlook sync with Google calendar, all your calendars will be in sync with each other.
Bi-directional sync with Google calendar
Real time update of event both ways
Synchronize with separate calendars for each staff
Booking and account management from your website
Add SimplifyThis widget for your clients directly to your website so that your clients can manage their account and bookings directly from your website.
View account history, download invoices, and make payments
View past and upcoming appointments
Cancel appointments, view their package purchase and usage history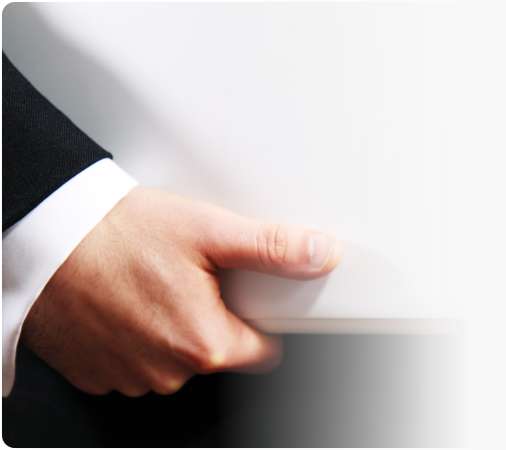 Secure self service account management for your clients
While it is always good to chat with your clients, wouldn't you prefer if they don't have to call you to ask for next appointment date, or how much they owe you etc. With SimplifyThis account management widget, they can just sign in to their account from your website and manage their account - just like they do for their cellphone accounts, perhaps more. They can securely sign in and:
View account history, download invoices, and make payments
View past and upcoming appointments
Cancel appointments, view their package purchase and usage history
Auto-bill your clients
SimplifyThis has got your billing covered. It can automatically send periodic invoices to your clients, like monthly tuition.
Select the frequency that you want: weekly, bi-weekly, monthly, or every fixed number of days.
Option to select the start date for auto-billing. Good for the cases when you need to invoice for a partial month.
Option to automatically include unbilled charges - allows you to include miscellaneous out of frequency charges in the same periodic invoice automatically.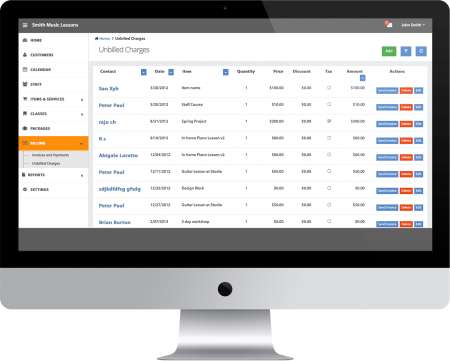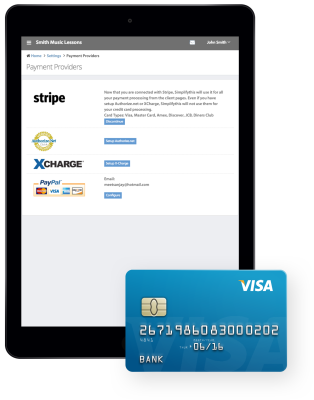 Online payments using credit cards or PayPal
Enable your clients to pay you online for invoices and bookings. The payments are automatically recorded to client accounts, making it easier to balance accounts.
Accept online payments using PayPal or credit cards (using Stripe or Authorize.Net gateway)
Automatically update client account and invoice status with online payments. No need to enter payment information separately.
Record and apply cash and check payments to client accounts.
Package your services and sell them together
The package feature allows you to put together a plan and package concepts to differentiate yourself. You can create an assortment of services or a plan.
A package can be made from an assortment of services or classes.
Set expiration date for packages - clients use the package before they expire.
Create seasonal packages with a sale end date
Easily track usage history by client